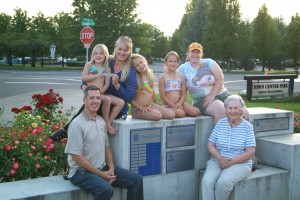 November 12, 2014 / Curt Kipp / 1 Comment / First Citizen, Home Page
Many contribute to making Wilsonville a better community to live in and do business — but volunteers are the ones who truly set the pace.
That's why the Rotary Club of Wilsonville has chosen "Winners Circle" as the theme for the 2015 Heart of Gold Celebration. The annual awards banquet will be held at the new World of Speed Museum more than a month before it opens to the general public. The annual event serves to recognize local volunteers, including one individual or couple who will be chosen for Wilsonville's highest volunteer honor — the First Citizen award. Nominations are now being accepted.
[Read More...]